Language
We want to support you
in "Doing Your Best"
Greetings
JP Cooperative Association is a cooperative established based on the Small and Medium-Sized Enterprises Cooperative Association Law after examination by related ministries and agencies.
Its mission is to play a part in the promotion of small and medium-sized enterprises, which is the purpose of enacting the law. Based on the spirit of mutual aid, it aims to carry out businesses related to union members and contribute to management improvement.
In recent years, labor shortages have become a serious problem in Japan due to a shortage of human resources in an aging society with a declining birthrate. We will expand the possibilities of further social contribution and overseas expansion by leading to the transformation and productivity.
As a bridge to this, our union will make efforts so that companies can contribute to building relationships with foreign technical intern trainees through the "foreign technical intern training system".
About JP Cooperative
We, JP Cooperative, are consultants who connect Japanese companies with excellent technology with motivated foreign technical intern trainees. Utilizing a number of foreigner recruitment achievements, we provide total support from acceptance consultation up to the period when technical intern training has ended. Several interpreter staff are resident in our company, who are ready to respond to various needs.
We will provide detailed support for the realization of productive training that both companies and trainees can benefit from.
Main occupations
Construction-related (23 types of work), food manufacturing-related (9 types of work), machinery / metal-related (6 types of work ), Others (5 types of work) are the main occupations.
Please feel free to contact us for more information.
Acceptable countries
Currently, we are affiliated with sending organizations (educational institutions) in Vietnam and in the Philippines. In the future, we plan to expand the number of countries such as Nepal, Bhutan, and Cambodia.




Resident Interpreter Staff
Interpreters in English, Vietnamese, Tagalog, Visaya, Swahili, and Nepali are available. We promise full support.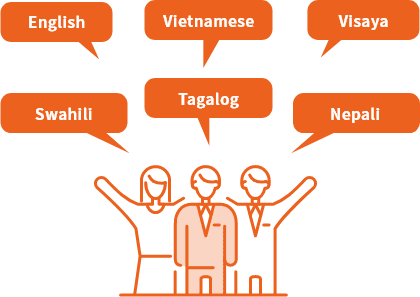 Follow-up system after entering Japan
Since we have a direct agreement with the government-approved dispatching agency of the partner country, we can accept reliable technical intern trainees safely. All of the partner sending organizations are regular overseas dispatch labor organizations approved by the government of the country, so it is possible to select excellent human resources with certain identities. The JP joint union will support from the selection of people until the period of entering to Japan.
Training Facility
Thorough pre-education will be provided at the training facility for one month after entering Japan. JP Cooperative Japanese teachers will carefully guide the trainees, such as education on Japanese language and culture, tours of police and fire stations, city hall procedures, making bank passbooks, and learning specialized terms at each business site.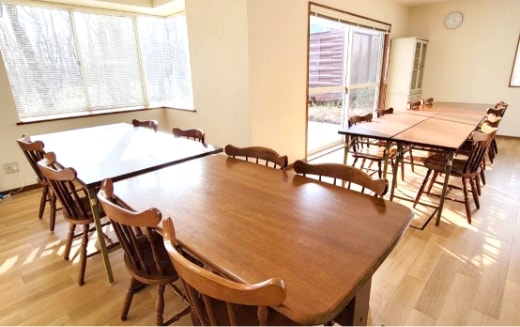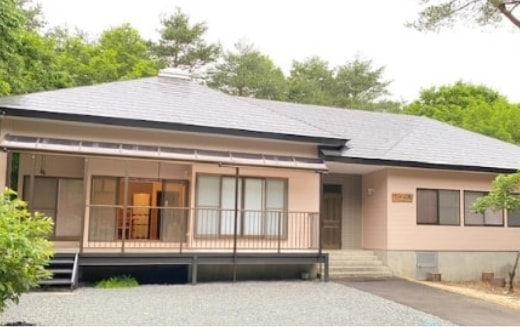 Provision of total support

until career advancement after technical intern training
The strength of our JP cooperative is "total support". Not only during the training duration, but also after completing the training, we provide detailed support for career advancement.
We will propose a course after completing the training duration to the trainees. We will also give mental guidance to encourage skills acquisition during the period.
We will confirm the intention of the trainee before completing technical intern training No. 2 or 3. We will support the employment of trainees according to the wishes of the host company.
We will assist you in preparing each application document, including interviews for employment matching.
We will explain to the trainees the career suggestions after completing the training, and instruct them to work hard to acquire the skills during the technical intern training period.

We will support employment according to the wishes of the host company, who confirmed the intention of the trainee before completing the technical intern training No. 2 or 3.

We support interviews for employment matching with companies, and preparation of each application document, etc.
Union overview
Trade name

JP Cooperative

Location

85 Nishiyamaderamachi, Sukagawa City, Fukushima Prefecture 962-0063

Founded

December 14, 2018

Representative Director

Masaaki Hanzawa

Business content

Joint acceptance of foreign technical intern trainees for union members
Employment agency business related to accepting foreign technical intern trainees
Joint purchasing business for equipment and consumables required by union members
Provision of education and information to improve management and technology of union members' businesses or to disseminate knowledge about union businesses
Business related to union member welfare
Business incidental to the business of each of the preceding items

Permission number

Permit Number: 1902000064
Minister of Justice
Minister of Health, Labour and Welfare

Office

85 Nishiyamaderamachi, Sukagawa City, Fukushima Prefecture 962-0063

TEL

FAX

0248-94-7562

Training Facility
For Inquiries
Click here for inquiries by phone